In about 3 to 4 weeks I will moving...
again
. I have moved at least once a year since summer of 2003. For one reason or another I have either wanted to move or had to move. I have only been in my current residence since the first of May. But due to unforseen circumstances both personally and with the rental company that owns the house I'm leaving in, I am going to be moving with one of my best friends, Blake, to a new apartment. She and I have lived together before and I am excited to be living with someone again who is so easy to live with. Although I haven't lived in an apartment in years.....
But you know what is most exciting? I get to decorate a whole new bedroom and half of a living/dining room. Very fun! I'm mostly excited because I have all these great new ideas and plans - a lot of which involve crafting/making stuff myself. Mostly because I have a minuscule budget, but also because I am obsessed with how-to blogs lately. Added bonus, no man to be fussy about what is in the room. Not being limited to black, dark gold, dark garnet or dark blue is very freeing! Mind you I also enjoy those colors, but times are a changing and a new leaf is being turned over.
I have a king size bed, so this limits me on furniture, but I am a minimalist when it comes to furniture in the bedroom, even when I don't have a walk-in closet anymore :( I have one dresser and a small/medium desk, but other than that, that's pretty much it. One thing that I definitely want is more art. Whether it be photography, sculpture, painting, or whatever. I have a few likes so far. I want to hang them behind the bed or over the dresser. I haven't decided what I'm going to put up, but I have a few choices so far. Opinions?
magnolia, bronzed 3-piece sculptures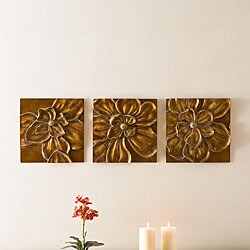 trees, set of 2
water
sunset
in the lead for favorite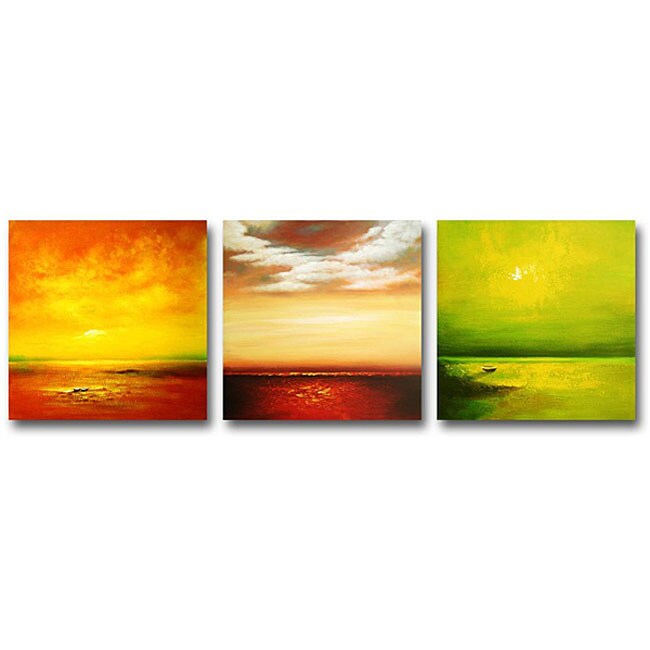 so exciting!